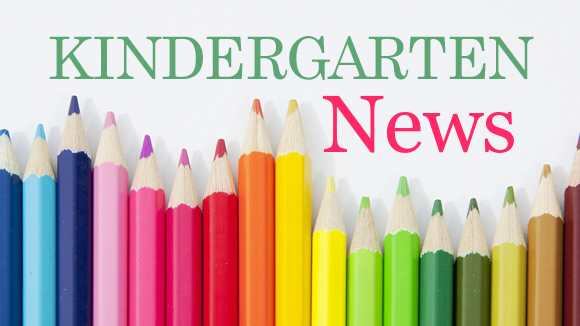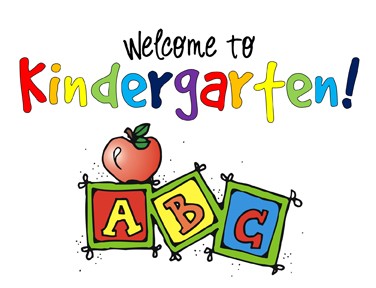 ******The cafeteria will not be opened for students to get a snack on Delayed Opening days.******


 - Wednesday - 8/29 - The First Day of School for Kindergarten

 - Thursday - 8/30 - 

- Friday - 8/31 - 
Color Days - Starts September 5th
Click here to practice our 39 Sight Words 


This month we will: 
~Readers' Workshop - 

In the first unit, We Are Readers, children will develop concepts of print, phonemic awareness, phonics, and the knowledge necessary to use story language to support their approximations of reading. 
~Math - Unit 1

 - Who Is in School today?: Classroom Routines and Materials
This unit introduces the processes, structures, and materials that are important features of the kindergarten math curriculum. It also introduces routines, common to many kindergarten classrooms, that students will encounter regularly throughout the year. These routines include taking attendance, using the calendar to count and to keep track of time and events, counting sets of objects, and collecting and discussing data about the class. They offer reinforcement of number concepts that are central to the kindergarten curriculum.
~Writing - Alphabet Books - starting in October
Alphabet books - Enjoy reading them. 

-List Book - such as, I like books, ____ has fur., ____ can swim., etc.  Students will understand that pattern books are books that use repeating words to communicate meaning. Students will understand how to find topics or ideas for their pattern books.  Students will understand that they should use the word wall to create their patterns. Students will understand 
     - that reading pattern books can help them make pattern books of their own
     - that pattern books are books that use repeating words to communicate meaning 
     - how to find topics or ideas for their pattern books 
     - that they should use the word wall to create their patterns such as I like ___., I
have a _____., My favorite is ______. etc. 
~Science - Pushes and Pulles - starting in October 

This will be our first order. The Scholastic Books online orders need to be placed in September 21st. All the directions are here: https://scraig312.educatorpages.com/pages/scholastic-book-orders  You can order from any book club monthly flyer even for older children.

*** Daily snacks and lunch or money

 in their account to make a purchase. Snacks and lunc

h can be brought from home or purchased at school. Please try to provide well-balanced foods, which are nutritional. A 

wash cloth or a small dish towel should be included in your child's lunch box 

to be used as a placemat. Tell your child that this gives them a clean surface 

to place their snack. You could practice using one at home. They are great

for cleaning up spills quickly. For your child's safety, please do not send in 

glass bottles, cans of juice or soda and metal pull top fruit cups or pudding. 

Snack time is just for a snack. Breakfast should be eaten at home. If your 

child has any allergies, please send in me a note. 

      To make it easier for your child to distinguish between their snack and 

lunch we are requesting that you pack their snack in a brown paper bag 

marked snack and their lunch in a lunch box/bag.

 

******If there is a delayed opening, snack will not be served in the morning. It was recommended that your child bring snack. The cafeteria will not be opened for students to get a snack on Delayed Opening days.******

Please remember to return their Homework Folders each day. Homework Folders will start the first week of October.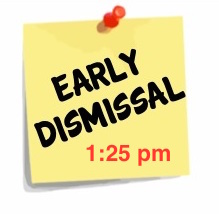 Remember: Oct. 17, Dec. 5, Jan 30, Feb. 27, March 27, and May 22 are our scheduled half days of school. Students will be following a half day schedule and all subsequent early-release Wednesday. They will have a 1:25 dismissal. Please make all daycare arrangements.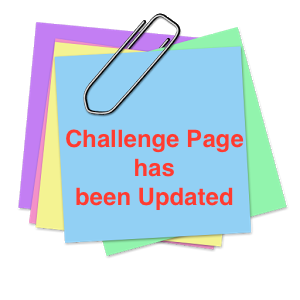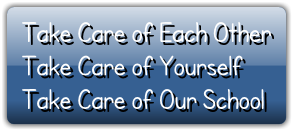 Reminders:  *Please do not allow your child to wear watches, headbands, bracelets, rings, etc. to school. Toys are discouraged unless they go along with our unit of study. They can be a learning distraction.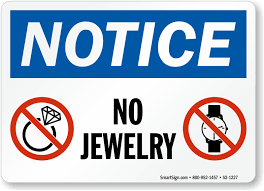 or 


Our challenge page will be updated as I assess the children. Once I have assessed the children, if you don't see your child's name in a section that means they need additional practice with this skill. Please review letter names, sounds, counting to 100, numerals 0-30, and rhyming daily. Also please read with your child daily.